Our core philosophy is one of working with the natural world and systems rather than against it, of observation and thoughtfulness rather than mindless action, of incorporating all things and their cycles, systems, and functions, rather than a single system focus of one component or element. We want to build with a conservation of resources. This includes not only our natural environment and our surrounding communities, but also you, your family, and your resources.
Durango, Colorado, contractors, builders, green builder, green construction
Powered by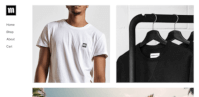 Create your own unique website with customizable templates.